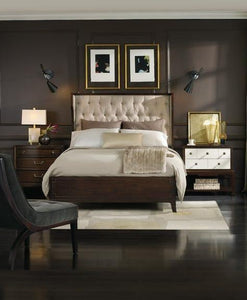 Piped Stitching
Tailored to perfection! The piped stitching on this furniture piece define the edges of the upholstery and are a symbol of good craftsmanship.
Cedar-Lined
Protect your clothing, fabric or blankets with the cedar-lining inside the storage compartment. Cedar helps removes moisture in the air that may cause mildew and ruin garments. The aroma emitted by cedar lining also helps discourage bugs from crawling into your storage compartments.
Electrical Outlet
Find that electrical outlets are always in the most inconvenient place? No more! This furniture piece has a built in power outlet to use without the need of an extension cord.
Decorative Hardware
Make every pull a classic with the stylish, ornamental hardware on this furniture piece.
Simple Pulls
Allow other design features on your furniture piece or overall decor to have center stage with the classic clean look of simple pulls.
Molding Detail
No home`s design is complete without the finishing touch of seamlessly fitting molding detail.
Button Tufting
Get optimal uniform comfort with the peaks and valleys support of that comes with any button tufted furniture piece. The notable design aesthetics are sure to be a topic of conversation.
Bottom Shelf
Accessorize your decor by placing books, magazines or any other accessories on the bottom shelf! Or let it be for a clean look.
Wingback Design
A high-backed furniture with side pieces projecting from the back. Its use is to protect the sitter from drafts and can make a room pop with style.
Wood Veneer
Topped with thin layers of woods glued to together, which make it less prone to warping, splitting, and cracking.