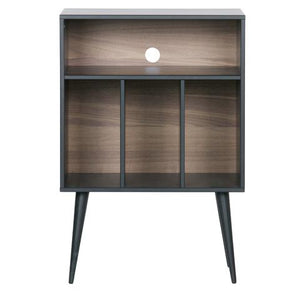 This Small Cabinet is a retro-classic design which works well as a nightstand. It reflects mid century modern with its clean lines and tapered legs. Its double-tier design has an open cubby space which is a great for books and personal needs.

Dimensions: 83 (H) x 60 (W) x 44 (D) cm.

Dutch design by 'Woood'. 

Made in Europe of Pine & Walnut.

All dimensions are approximate.