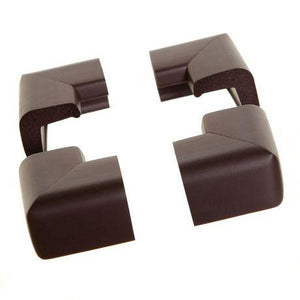 Dreambaby® Foam Corner Protectors help protect children from nasty accidents and injuries that can occur from falling into a hard, sharp bench, table or furniture corner.
• Prevent cuts and scratches: from sharp tables, desks, bookshelves, nightstands and much more.
• Pre-taped and adhesive: easy to install and easy to remove with causing damage making it ideal for renters.
• apply to top or bottom: it's often best to apply the corner bumper on the bottom edge as it provides support to the area where small toddlers can often bump their head.
• BPA free, phthalate free, latex free and lead free: made of safe materials that conform to global child-safety standards.
• For over 30 years, dreambaby® has listened to the safety challenges of parents and caregivers throughout the world and has set out to provide safe and practical products to solve them.